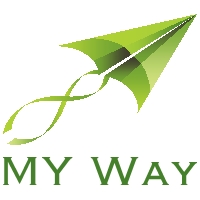 Your Life Your Choice (YLYC) Self-Directed Support Host Provider
A Separate Arm of CODA Assoc. Inc.
We believe you have the ability to make your own choices.
We believe you have the right to say 'I want to make my own decisions; I want to be respected and supported to do it MY Way!'
What is CODA MY Way??
MY Way Host Provider Model of Support?
MY Way Options
Accessing MY Way
What is CODA MY Way?
CODA MY Way, encompasses a comprehensive plan for self-directed support, to ensure that our service focuses on you, the individual, your needs, goals and the choices you make about your life; that services are flexible and tailored to your needs. MY Way recognises that self-directed support gives you and your support network the opportunity of a greater expression of your choices and believes you and your support networks know what will best meet your support needs.
You can receive help from a MY Way facilitator to bring together the important people in your life, such as family, friends or advocates, to think about and document the supports that are needed and how you would like them provided. You and your support network may also approach MY Way with a plan already conceived and developed but wish to discuss your plan and what support you are seeking in administering your own plan.
Return to top
MY Way Host Provider Model of Support?
Our model supports individuals to:
Direct the planning process to the greatest extent possible and make their own choices about how they wish to live their life, and who they need to be involved to exercise their choices
Plan in a way that respects the needs of family members and carers and their role in the person's life
Be assisted (where requested) to identify goals and the way these can be achieved
Assist to develop an individual plan to allocate resources/purchases based on their needs.
Explore supports that are flexible and wide-ranging, whilst still adhering to allocation and reporting requirements.
Be included and fully participate in community life.
Be supported around budgeting, planning, recruitment, and training of staff where requested.
Choose how much or how little assistance they require from My Way along the self-directed support spectrum.
MY Way Options
CODA's MY Way host provider model aims to ensure our services focus on you, your needs, aspirations and the choices you make about your life.
Initial meeting (at no cost) with a MY Way Facilitator will be set-up to discuss supports, future goals and level of involvement you require from MY Way. The initial meeting will provide an overview of our "Menu of Services" and options available to you.
Foundation Package (Tier 1)
Includes basic hosting of funding; direct debit payments to your account; monthly statements; quarterly reporting; planning sessions and review.
Choices Package (Tier 2)
Includes all of the Foundation Package plus optional extras negotiated with you based on your needs.
Complete Package (Tier 3)
Includes all of Foundation Package plus full comprehensive support for all activities within Admin/accounts, HR support and Case management.
Return to top
Accessing MY Way
MY Way services are available to those living in the City of Brisbane, Redlands City, City of Ipswich, Logan City, and Gold Coast City.
Contact CODA today to arrange an obligation free meeting to discuss your support need with our MY Way Facilitator.
Return to top