Our Board
CODA is an incorporated, not for profit community based organisation. It is governed by a small and dedicated voluntary board that meets bi- monthly. The board is made up of 3 office bearers, 3 members, and 2 consumer representatives positions.
CODA is an incorporated, not for profit community based organisation. It is governed by a small and dedicated voluntary board that meets bi- monthly. The board is made up of 3 office bearers, 3 members, and 2 consumer representatives positions.
The Board of Management is the legal entity of CODA. There are a number of key responsibilities required of the board to ensure that CODA is fulfilling its stated objectives, and policies and procedures as specified in the Service Manual. Such responsibilities include legal responsibilities , financial responsibilities, and policy and planning.
If you are interested in contributing to and shaping the future of CODA, nominations for membership on the Board of Management can be submitted via either of the following:
Written: Addressed to the Chairperson, PO Box 631 Mt Gravatt  QLD 4122
Email:

[email protected]

Phone: (07) 3393 0766 and speak with the CODA Manager.
Our Board of Management Members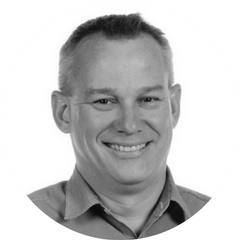 Brendan Hawes has degrees in both Project Management and Business and is a high level accomplished business leader with 30 years of commercial management, strategy and product development experience. His experience incorporates delivery and operational experience in various industry sectors, including Outdoor Advertising, Commercial Construction, Manufacturing, Pharmaceutical and Banking and Finance. A professional, problem solving executive and CFO, successful at leveraging career experience, to enhance the organisational productivity and efficiency across broad and various areas. Brendan joined the CODA board in 2014, and he is a Commissioner for Declarations Qld and a Member of Australian Institute of Company Directors.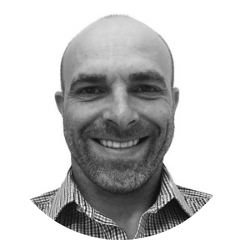 James Purcell is an insurance specialist with more than 20 years of experience across the banking, financial services and legal profession/s. He has delivered complex advice to individual and corporate consumers in areas such as contract law, personal injuries litigation, estate planning and disability insurance.
James holds degrees in Business and Law and joined the CODA board in 2018 to leverage his experience and help protect and support people with disabilities to ensure they have the right to choice, dignity and respect. James is a volunteer Lifeguard and a member of the Gold Coast Disabled Surfers Association.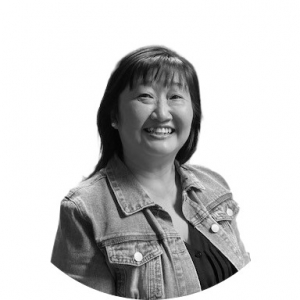 Almy Chang is an accountant with over 20 years' experience with broad range of responsibilities in highly complex and regulated industries.  She holds degrees in Accounting majoring in Taxation, Public Administration and Human Resource Management with operational experience in both public and commercial sectors.  She has experience in both domestic and international businesses working in industries which includes retail, logistics, independent retirement villages, aged cared, property development, infrastructure construction and currently health. 
Almy has held leadership roles where she is responsible for helping in the preparation of company's financial statements.  In addition, she has extensive regulatory experience with lodgements with numerous federal and state agencies, implementing and training in ERP accounting systems, comprehensive knowledge of corporate governance and business processes.
Almy joined the CODA board in November 2020 and would love to meaningfully contribute and serve CODA whilst making a real difference in the community.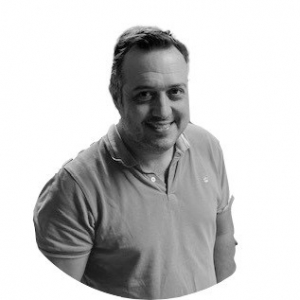 Nicholas is a self-motivated business technology professional passionate about driving innovation with an entrepreneurial spirit. A Specialist in Business Transformation leveraging off the latest technology offerings specialising in Custom Business Technology solutions.
Nicholas has experience in developing High end custom solutions for Large Organisations Such as Energex and Lyft being Awarded the most innovative use of Technology Australia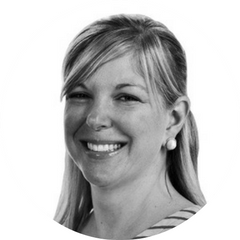 Paula Johnson is a paediatric audiologist who has worked in the field for over 10 years. Currently she is working at Hear and Say which is a non-profit organization that provides early intervention, diagnostic hearing assessments, the fitting and management of cochlear implants, and implements social skills programs for children and young adults. Before working at Hear and Say she worked 5 years for Australian Hearing which is a federally funded agency providing rehabilitative services and fitting of amplification for children up to the age of 26. She has received awards recognizing her client-centred care and presented papers internationally. She graduated from the University of North Carolina- Chapel Hill with a Doctorate of Audiology in 2006 and worked in a large university hospital before moving to Brisbane in 2011. She will bring vast experience of working with children and families with hearing loss and her understanding of NDIS to the Board. In addition to her health care perspective she lives with a chronic disease. Two years ago she was diagnosed with Multiple Sclerosis and has had to deal first-hand with the challenges of living with a disability. She has become an advocate for raising awareness and funding research for people living with Multiple Sclerosis.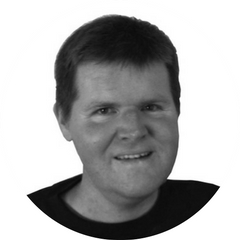 Ben Lawson has degrees in natural resource management and currently works in the State Government on the development and implementation of natural resource management policies. In 2008-09, Ben served as the community representative in a Business CEO forum providing advice to the Federal Government on ways to improve the employment of people with disabilities. Ben is also a service user of CODA supports, and has been a member of the CODA Management Committee in 2003-04 and from 2008 to 2016.
Ben was awarded Honorary Lifetime membership in 2016 in acknowledgement of his significant contribution to the operations and growth of CODA during his 9+ years on the CODA Board of Management.  We will be forever thankful for the role Ben played in our organisation.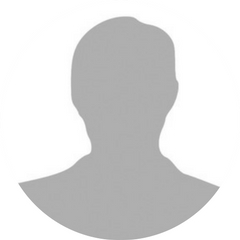 Brian Algeo along with his wife of over 30 years, are Carer's to Brian's older brother who has a disability; they are parents to 5 children and currently Grandparents to 5. Brian has owned a small business for over 20 years and is involved in other not-for-profit community groups in which over the years he has performed in various roles that include Committee person, Treasurer, President, Secretary and Registrar. Brian has watched CODA grow almost from day one and was an active member for over 20 years on CODA Management Committee. Brian brings his financial and business management expertise to this organisation as well as personal experience of supporting his brother with a disability. Brian's humour, passion and dedication to this organisation and industry as a whole is refreshing and inspiring.
Brian resigned from CODA board in 2013 and was awarded Honorary Lifetime membership for his dedication and commitment to CODA, spanning two decades.